Ok, I understand that signing supermodels as the face of a label is so last millennium and that it's all about movie stars nowadays with the likes of John Travolta for Breitling, Nicole Kidman for Chanel and Jessica Alba for Revlon but how the hell does a politician fit into the scheme of things?
I applaud Louis Vuitton for signing the gorgeous, curvaceous, voluptuous and not to mention, delicious Scarlett Johansson as a spokesperson for their brand but Mikhail Gorbachev? Gorby?
You better believe it.
Seeing that we're being fruity here, Adidas' 'Impossible is Nothing' ad campaign is one of my favourite but I still think they should have aired this one...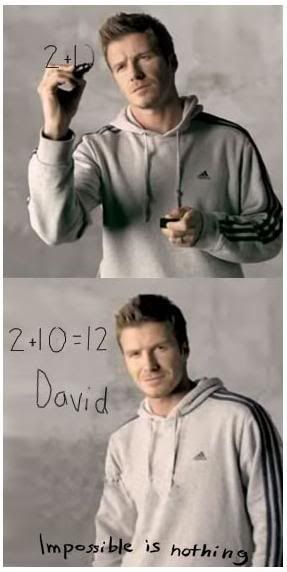 Classic...