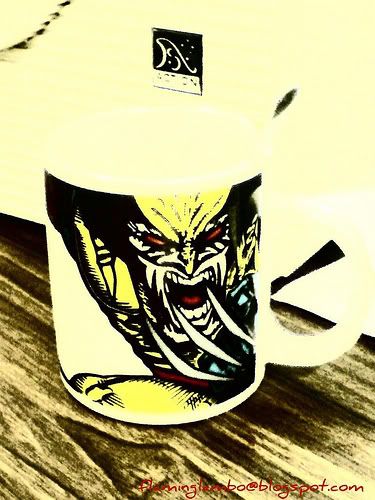 When I was a wee little rascal, I used to hope and wish that I had super powers like the heroes in my comic books. I always thought that one day, my powers might manifest itself and I would use my ability for good and save humanity from its ails.

That day is NOW!!!

Nah, just kidding, but I can imagine if that actually came true. With my life at the moment, I don't think I can cope. It might be cool initially but with the weight of expectation and the stress of dealing with my conscience, I just don't think I'm capable.

This thought came about when I asked a friend, who's a real talent at what he does, about his career. I asked him what he's doing in a company like his when much bigger and reputable companies have tried to coax him to join them for better incentives. His answer was simple yet puzzling. He said that he's not ambitious and he values lifestyle more than money. I can relate to a point and asked him whether he realised what potential he has and if he's ever thought that he's wasting his gift. Again, a simple answer. It's his life.

Now, just imagine that my friend is a doctor who, if he decides to realise his talent fully, would eradicate cancer forever. Isn't it like being a superhero and using his power to save lives?

To deny or suppress your God given talent. Is that selfish?